oriental
There are 14 products.
Do you need any Oriental Party Decorations Ideas ? Buy online our Egypt Party Decorations, Israel Flag
Bunting, Indian Party Decorations for sale, Taj Mahal Party Decorations or oriental elephant room decor
ideas as our cut outs, banners with original designs and flame-retardant paper quality to decorate
restaurants, Pubs, night clubs, bars, private party and for every occasion. Deco Party UK offers the best
quality and choice in the UK and in Ireland market.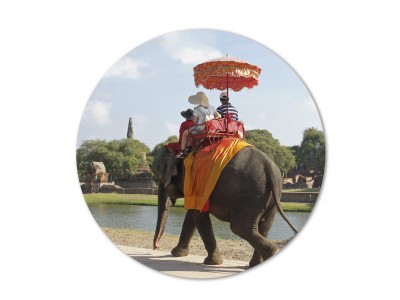 Oriental Bunting :
Deco Party UK makes plastic oriental country flag banners for indoor or outdoor use and also offers flame-resistant paper Taj Mahal banner, Israeli bunting flags, Egypt Bunting Flags, pyramid banner for indoor decoration. Several lengths are available as 4,50m, 5m and 10m long. We also can make your own lengths and your own designs. Buy online our oriental banners for a very low price !
Oriental Cut Outs :
Very popular in the UK, we produce original hanging decorations. Easy to hang from the ceiling, from the wall or to stick to the window, our Egypt Pyramid Cut Outs are printed both sides in paper card. We also supply oriental elephant cut out, circle shape, 30 cm diameter, with a hole to hang easilly. Top quality oriental cut out !
Oriental Table decoration :
Buy online and sprinkle on the table our unique and original Israeli flag confetti, circle shape, 25mm diameter, printed both sides. Need any Israel party decorations ? We also can create those confetti for other oriental themed party.
Oriental themed party food flags :
Need any other oriental theme party decorations ideas ? Deco Party UK makes high quality Israeli cocktail picks, ideal to jazz up your sandwiches, canapés, pizza, burgers and much more. Paper flag measures 3 x 5 cm and food wood stick measures 7,5cm long. If you need further Indian Party Decoration Supplies we also can create Indian cocktail sticks with special enquiry.
Oriental Handwavers :
We have supplied Israeli Hand-Waving Flags, also called Israel Hand Held Flags. If you need any for Indian Themed Party, feel free to send us your enquiry and we can produce Indian Handwavers or Egypt Handwavers. Each flag measures 14 x 21 cm and plastic stick 37cm long.
Buy Oriental themed party supplies in bulk :
Would you like to buy from our factory our oriental party decorations in bulk ? You have been a wholesaler, importer, retail shop, communication agency or just a reseller and you need better prices ? Feel free to contact us by email or by phone and we will offer special prices to satisfy your needs. We are able to supply large quantities as we have made high quantity each day of production. If you would like other kind of oriental party decorations as oriental hanging swirls or more choice for a fantastic atmosphere we can create new items to celebrate all your oriental party decorarions ideas !